Gymkhana
The aims and objectives of gymkhana are:
To provide for outdoor games, indoor games, gymnastics, health improvement and other social recreations & amenities
To inculcate spirit of sportsmanship, social service and leadership among students
To participate in sports, technical and cultural activities organized by other institutions
The management of gymkhana is done by the managing committee for an academic year. In addition, P.E. Teacher and other staff members can also be appointed by the President in the managing committee.
The various activities organized by the gymkhana under various subheads are:
Cultural: Fusion, Dahi-handi, Teachers Day, Aarthi competition, Independence day, etc.
Sports: Inter Diploma Sports competition, Inter Department Sports Tournament like Control Football, Football, Cricket, Volleyball, Basketball; Carom, Chess, Table Tennis, Badminton, Sports Quiz, etc.
Technical: Engineers day is celebrated whereby various repair and maintenance works are undertaken by the students in the college premises. Also toppers of each class are felicitated on this occasion. Guest lectures are organized to update about modern tools and technologies.
Magazine: The college magazine is a snapshot of all activities and events of gymkhana. It consists of articles, poems, sketches submitted by students as well as staff. A concept of Wall Magazine is also introduced this year to encourage participation.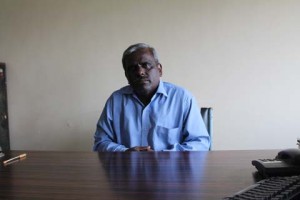 Mr. D.M. MASKE
Vice -President Gymkhana ,I/C H.O.D Dept. of Food Technology
B.Tech (Food Sci)
vpgymn-gpp.goa@nic.in
Pay band: 37400 – 67000 AGP- 9000/-
---
Mr. PRASADANAND S. NARVEKAR
Physical Education Teacher
B.A/ B P Ed
vpgymn-gpp.goa@nic.in
(0832) 2225973
Basic Pay: 42,300/-
---
Mr. JOAO REGO
Hamal
VI Pass
vpgymn-gpp.goa@nic.in
(0832) 2225973
Basic Pay: 5200 – 20200 + GP 1800/-