Garment Technology Department
Overview
Laboratory
Projects
Staff
Time Table
"What you wear is how you present yourself to the world, especially today, when human contacts are so quick. Fashion is an instant language." —Miuccia Prada
The Department of Garment Technology was started in the Year 1996 under the World Bank scheme in the then women's wing of the institute. It's a 3 years Diploma programme designed to enable students to learn the elements of Textile, Garment Construction, Designing and Industry.
The syllabus taught during the 3 years of the diploma programme structured under the expertise of Padmashri Shree Wendell Rodricks, International fashion Designer and author. The faculty is experienced in industry, and highly regarded by academia. The faculty includes Fashion Designers, Textile majors, Garment Industry personnel and experts.
The Department Of Garment Technology has set academic standards and strives to provide a pool of creative genius and technically competent professionals to the Textile and Garment Industry. The Department provides a platform for fashion education, research and training.
Important Academic Activities:
Industry Internship: In the renewed syllabus the students intern for eight weeks to understand the structural and functional constituents of the industry. During the internship, students learn to adapt to real industry situations and are assigned practical projects, which equip them for decision-making in a realistic environment. The internship also helps strengthen the relationship between industry and students
Fashion Show and Projects: The Department is well known for its annual fashion show, which showcases the works of the final year students on the ramp. The students undertake a project during their course of study in the fields of textile and garment technology. The aim is for innovation and creativity along with research.
Craft Survey, Exhibition and sale: To promote the state handicrafts the students undertake field visits to closely interact and learn from the craftsmen to add value to their products. The department organizes art exhibition to promote the handicrafts created by the students. Students frequently visit industrial units to integrate theory with practice. Along with this they also visit museums, art galleries, and trade fairs to keep in touch with the latest fashion trends.
Clothing Lab-I, II and II are equipped with industrial sewing machines, domestic sewing machines, overlock stitch sewing machines, Irons, Ironing tables , drafting tables, cutting tables, table loom, fashion makers, high speed Industrial sewing machine. The students use the Labs for drafting, cutting and stitching of garments, Demonstration of how fabric is woven is given with the help of the table loom in Lab-I. The Lab-II is also extensively used for construction, embroidery and surface ornamentation. The Lab-III is equipped with mannequins which are used for draping with a full size mirror and an enclosed area for trials and draping subjects.
Dyeing & Printing Lab: The Lab is well equipped and used by students for dyeing and printing, block printing and fabric painting.
Ms. KAVITA S. MONE
I/c HoD, Dept. of Garment Tech.
M. Phil. Textiles & Clothing
hodgt-gpp.goa@nic.in
9423060445
Area of Interest: Textiles & Clothing
Pay Band:37400-67000 AGP- 9000/-
---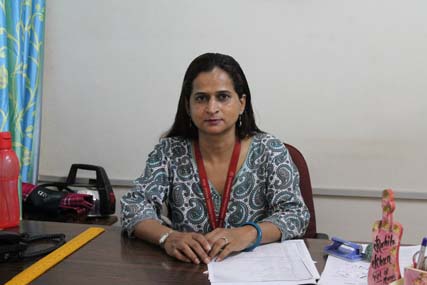 Ms. RAHILA KHAN
Lecturer, Garment Technology, Internal Co-ordinator -Community Development Through Polytechnic
M.Sc. Fashion Technology
rahisal89@yahoo.com
09822984637
Area of Interest: Fashion Industry, Design, Textile & Clothing
Pay Band:15600-39100 AGP- 8000/-
---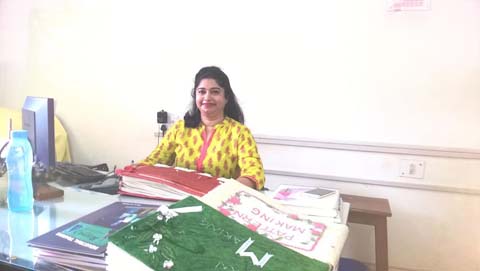 Ms. CHERYL ARAUJO SALDANHA
Lecturer(Sl.Gr.), Garment Technology, I/c HoD, Modern Office Practice
M.Sc. Textiles & Clothing
cheryl_saldanha@yahoo.com
09822982972
Area of Interest: Textile, Clothing & Creativity.
Papers Published:
1.Study on non-Durable flame retardant with stiffness on cotton-Colourage Aug 97
Pay Band:37400-67000 + AGP- 9000/-
---
Ms. SARITA ROY
Lecturer, Garment Technology
( Selection Grade )
Diploma in dress Designing n Mfg (sophia college), MBA in fashion Design.
roynupur@hotmail.com
(0832) 2462695 / 9822159095
Area of Interest: Design and Fashion, Accessories
Pay band:15600-39100 AGP- 8000/-
---
Ms. VANALI BALLIKAR
Lecturer, Garment Technology
Textile Engineering.(VJTI), M.B.A., M.Sc. (Costume Design & Fashion Tech.)
vanali.ballikar@gmail.com
(0832) 2421475
Area of Interest: Intelligent textiles, Technical Textile, Design Creativity.
Papers Published:
1."Careers in the Textile Field" www.fibre2fashion.com article/45/4485-careers –in-the-textile1.asp Nov 23rd 2012 Journal
2." Skills needed by textile designer"Dec 2012 Journal www.fibre2fashion.com.
3."Patterns for the second Skin" Jan 2013 Journal www.fibre2fashion.com
4." Traditional saree of Goa" March 2013 Journal www.fibre2fashion.com
Pay band:15600-39100 AGP- 5400/-
---
Ms. BERNADETTE MASCARENHAS
Technician
Diploma in Garment Technology
bernadettemascarenhas21@gmail.com
09922022897
Pay band: 5200-20200 + GP 2800/-
---
Ms. GEETA KUNDAIKAR
Hamal
hodgt-gpp.goa@nic.in
0832-2225973
Pay band:5200 - 20200 + GP 2800/-