Fabrication Technology & Erection Engineering Department
Overview
Laboratory
Projects
Staff
Time Table
The Department of Fabrication Technology and Erection Engineering was founded in the year 1972 with intake capacity of 30 students with the sole objective of catering to the high demand for skilled technicians in the field of structural fabrication and its erection.
The students are equipped with theoretical and practical knowledge imparted during classroom teachings. They also posses shop floor experience gained during their implant training of one year duration.
Salient features of Department:
Highly experienced teaching faculty from mechanical and civil / structural field.
Experienced Instructors and Laboratory assistants.
Excellent institute- industry interaction for implant training managed by Training and Placement cell
Engineering Mechanics practicals are conducted in Applied Mechanics Laboratory for Civil, Mechanical and FT&EE programmes. The Laboratory is provided with new equipments to perform the experiments on Statistics and lifting curriculum.
Welding Bay and Fabrication workshop are equipped with following machineries to conduct experiments on welding process, Fabrication process, pressure vessels and boilers.
Lathe Machines
Radial Drilling Machine
Shearing Machine
Welding Transformers
Bending Machine
Welding Bay Panel
Gas Welding / Gas cutting equipments.
Erection Engineering practicals are conducted in Erection yard in the open ground.
Mr. RAGHUVIR. L. CHARY
I/c HoD, Dept. of Fabrication Tech. &Erection Engg., Lecturer,Mech. Engg
B.E (Mech), M. Tech (IITB)
siolcar@rediffmail.com
9822589594
Area of Interest: Robotics, CAD/CAM, Product Design, Metrology.
Papers Published:
1.Development of variable pressure blank holder for deep drawing press.
Basic Pay: 1,54,700/-
---
Mr. ASHOK SANU
Lecturer, Fabrication Tech. & Erection Engg. (Civil Engineering)
B.E (Civil), M. Tech ( Structures )
ashokgsanu@gmail.com
(0832) 2225973
Area of Interest: Teaching & Structural Analysis, Structural Steel Design
Basic Pay: 1,69,000/-
---
Mr. HARSHA FALARI
Lecturer, Fabrication Tech. & Erection Engg. (Civil Engineering), Boys Hostel Rector, Nodal Officer
B.E (Civil)
harshafalaril@gmail.com
9890498629
Area of Interest: Teaching analytical Subjects
Basic Pay: 1,64,100/-
---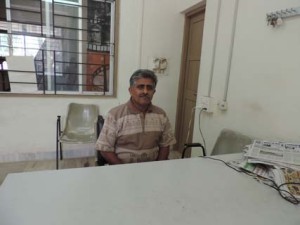 Mr. VENKATESH BETTIGIRI
Lecturer(Sl.Gr.), Mechanical Engineering
B.E (Mech), M.E (Ind. Engineering)
veebee200303@yahoo.co.in
9422443421
Area of Interest: Ancient Learning , Outdoor activities, Music & Movies
Basic Pay: 1,45,800/-
---
Mr. VISHAL KURTIKAR
Lecturer, Applied Mechanic (Mechanical)
B.E.( Mechanical ), M.E.(Industrial Engg)
vkurtikar@yahoo.in
9623354044
Area of Interest: Welding, Quality and Reliability & Maintenance
Basic Pay: 65,000/-
---
Mr. HEMANT SHIRODKAR
Machine Operator
S.S.C.E, ITI Machinist 2 yrs duration
hemantshirodkar3161@gmail.com
9423059443
Basic Pay: 44,500/-
---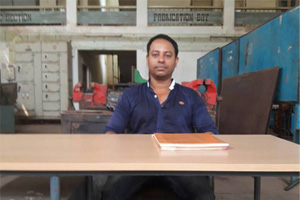 Mr. BABAJI HALARNKAR
Welder
SSC, ITI (Welding)
9764239604
Basic Pay: 26,800/-
---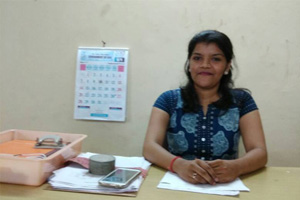 Ms. BINITA B. CHODANKAR
Laboratory Assistant
Chemistry Graduate
binitabharat10@gmail.com
8550924522
Basic Pay: 25,500/-
---