Food Technology Department
Overview
Laboratory
Projects
Staff
Time Table
Scope
Toppers
Food technology is a combination of science and engineering dealing with processing and preservation of various agricultural, animal and marine produces into process food products such as:
Fruits & vegetable products like jam, jelly, squash, sauce , ketchups, pickles ,marmalades, frozen dehydrated products.
Beverages like aerated cola, orange, lemon, alcoholic beverages like wine, beer, tea, coffee, packaged water etc.
Cereals like milled and fortified atta, bread, biscuits, cake, ready to eat cereals like cornflakes, oats, noodles, pizza base etc.
Marine and animal products: Fresh, frozen and canned products.
Dairy: Pasteurized and standardized milk, milk products such as milk powder, cheese, ice-cream, butter, ghee, milk sweets, probiotic yoghurt etc.
Confectionary like chocolates, mashmalos, toffees
Extruded products like pasta, noodles, chips etc
Convenience foods – Ready to eat products such as instant food.
Food Technology introduces to basic knowledge of machines and equipments used in food industries, various packaging technology, microbial analysis of food and water, food safety, quality control and quality assurance is a part of the course.
Generally there is a misconception that food technology and catering course is one and the same. This is not true.
Food technology involves processing and preservation of food in large quantities in factories through mechanized operations. Whereas catering involves cooking and serving for individual needs and taste for the table.
Food technology adds value to the existing food through modern processing methods and it is popularising the traditional food.
The Food Technology Department, Government Polytechnic was started in this institute in 1976.
It has an intake capacity of fifteen (15) students.
The programme is spread over seven terms and has a sandwich pattern consisting of two phases of Industrial training spread over seven months.
The department is housed in a special block with well-equipped laboratories and qualified staff members.
The department of Food Technology has excellent and spacious laboratories with appropriate testing facilities. The laboratories are mainly used for conducting practicals as per the curriculum.
The laboratories are equipped with required equipment's for conducting various tests related to food technology.
The Ministry of Food processing Industries has given the department, a grant in aid of Rs.42.4 lakhs, under their scheme for human resource development in January2004.
This is the only polytechnic to be selected under this scheme and the objective is to create better infrastructure facilities like laboratories etc.
The funds from the above scheme have been utilised for the development of the three laboratories namely Microbiology, Chemistry and processing laboratory in addition to the existing laboratories.
Mr. VANESSA PACHECO
I/c Hod, Food Technology
Lecturer in Microbiology
M.Sc. Microbiology
vanalip@gmail.com
(0832) 2225973
Area of Interest: Microbiological Quality Control of Foods, Fermentation Technology, Water Analysis & Sewage Treatment
Basic Pay: 175500/-  Level 13
---
Mr. ALVITO D'SILVA
Lecturer in Food Technology
M. Sc (Food Tech), P.G.D.M
alvit5@yahoo.co.in
(0832) 2225973, (0832) 2436191 (R)
Area of Interest: Soft Drinks; Ice-Creams, Fruits & Vegetables
Basic Pay: 1,65,400/-  Level 13
---
Ms. POORNA D. SALELKAR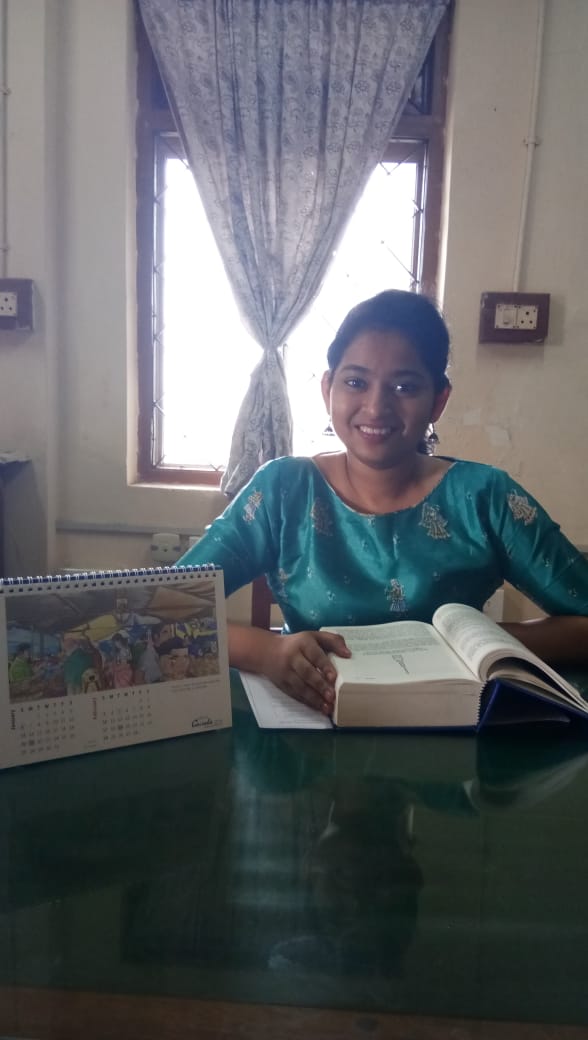 Visiting Lecturer
B.E. Food Processing Technology
poorna.salelkar@gmail.com
Consolidated Pay: 33,000/-
---
Mr. P. B. D'SOUZA
Technician
Diploma in Food Technology
pbdsouza@rediffmail.com
(0832) 2225973
Basic Pay: 76,500/-  Level 7
---
Ms. SONIA S. PHALDESSAI

Technician
B.Sc.in Chemistry & Microbiology
(0832) 2225973
Basic Pay: 38,100/-  Level 5
Mr. SIDDHESH BENGLORKAR

Laboratory Attendant
(0832) 2225973
Basic Pay: 20,100/-  Level 1
---
Mr. BERTHA VAZ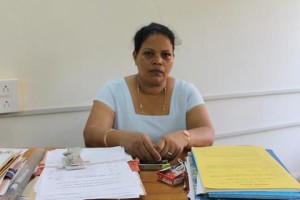 Hamal
Basic Pay: 35,000/-  Level 3
India is the second largest producer of food in the world. Our economy is mainly based on agriculture.
Food processing industry is one of the largest industries in India and is ever growing.
Food industry in our country is still at its nascent stage and is growing at a good speed with plenty of scope for its development and expansion.
Government of India has an independent ministry namely, Ministry of Food processing Industry, New Delhi, to give trust to this sector.
Some of the processing industries in India.
| | | | |
| --- | --- | --- | --- |
| Parle Agro Industries | Pepsi | Dabur | Brooke Bond India |
| Cadbury India Ltd | ITC | Haldiram | Hindustan Foods |
| Nestle India | Amul | Parle India | Cream Bell Ice cream |
| Britannia Industries | GITS | Marico Indusries LTD | Funtacy Ice cream |
| Coca Cola | MTR | Vista Processed food | Monginies |
Toppers: Academic Year 2017
1st Year
2nd Year
3rd Year
Name
Rutuja W. Jadhav
Shevde Omakr Pradeep
Raier Rozario Domingo
Enrollment No.
170106010
160106015
150106013
Percentage
72.03%
67.80%
76.80%
Students completing this course are well equipped to be an entrepreneur. They are employed as Supervisor, Quality Control Officers and Quality Assurance Officers in food processing industries.

They have already been employed as FDA inspectors. The pass out students are eligible to get admission in the 2nd year of degree colleges.

[/su_tabs]